---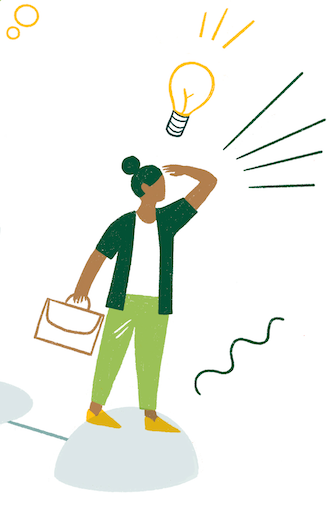 ---
---
Contact
Projektkoordination
Anne-Katrin Schlobach
phone: +49 345 55 21 015
anne-katrin.schlobach@rekto...
room Raum Rektoratsgebäude / Kanzlerbereich /
Erdgeschoss
Universitätsplatz 10
06108 Halle (Saale)
---
---
Login for editors
---
Application
Who can apply?
It is the intention of the MLU Mentoring Programme to support equal opportunities for women in Academia and a lasting integration into Academia. The MLU Mentoring Programme is therefore aimed exclusively at female new career researchers.
Therefore, MLU (Martin-Luther-University of Halle-Wittenberg) female new career researchers of all levels of qualification and all disciplines can apply:
PhD candidates at the beginning of their qualification phase
PhD candidates advanced in their thesis
Post-doctoral candidates at the beginning and during their qualification phase
Principal investigators
Junior professors
At enrolment you can choose between different modules (Module), depending on the individually intended career path or academic qualification phase. Participation in the Mentoring Programme is possible at different points in time throughout the whole qualification process and a combination of different modules is possible.
New career researchers, who would like to take part in the Mentoring Programme, should aim, and be pro-active in looking for, a leading position (in Academia). Besides being pro-active and motivated, mentees are expected to be open to constructive feedback and willing to walk the extra mile.
Participation in a previous module is not obligatory for an application. It is possible to take part in the Mentoring Programme during family leave or while caring for a relative (exemption). A return, e.g. after family leave, is possible on account of the modular structure of the programme.
Application
The number of mentees admitted per year into each module of the Mentoring Programme, is limited. The mentoring commission reviews applications and makes recommendations about the intake into the Mentoring Programme. The selection is made in accordance with fixed selection criteria for each module applied for.
Application period/application deadline
An application for the Mentoring Programme is possible all year round. Membership of the Martin-Luther-University Halle-Wittenberg (according to §3, 1.-7 of the constitution) is a requirement for application and participation. The deadline for an application is:
Application options
First and following applications
You can apply for your first module at any time. An application must be for a particular module. Participation in the Foundation Module is recommended as the best possible preparation for the mentoring process, but is not a requirement.
Parallel application for an additional module
Participation in two modules at the same time [compact mentoring] is possible. It is a requirement, however, to have the time resources to fully participate in both modules.
Extension of participation in the Foundation or Advanced Module
To apply for a 12 month module extension (usually for the following Mentoring Year group), an updated version of the application documents is required (deadline 31st December of every year).
Extension of participation in the module at the University Association Halle-Jena-Leipzig
There is an option to extend the programme after 12 months for another year in the same Mentoring Year group.
Discontinuation and return
In case of a break longer than three months, for career or family reasons, (e.g. a stay abroad, family time, caring for a relative) a return into the Mentoring Programme during the same module one Mentoring Year later is possible, if that is desired by the mentee. Before the discontinuation of the Mentoring Programme, an informal application for a return can be handed in at the Prorector's Office.
Once participation is completed/Alumnae
Mentoring Programme participants can continue to benefit from the networking opportunities, even after the programme is completed, by participating in subject-related peer groups.
Application documents: Programme Modules
Applications must be handed in completed and on time. The documents are treated confidentially. They will not be returned.
Application documents 'Pathways into Academia' – Foundation Module
Letter of motivation for participation in the Mentoring Programme (about 1/2 to 1 A4-page)
Academic curriculum vitae
Short presentation of the status quo of the qualifying research paper (up until 3 A4 pages)
Application form Foundation Module (see right hand column 'documents')
Proof of membership of the MLU (e.g. copy of student ID, proof of admission into the faculty as a PhD candidate)
---
Application documents 'Orientation Professorship' - Advanced Module
Letter of motivation for participation in the Mentoring Programme (about 1/2 to 1 A4-page)
Academic curriculum vitae
Short presentation of the status quo of the qualifying research paper (up until 3 A4 pages)
Application form Advanced Module (see right hand column 'documents')
Proof of membership of the MLU (e.g. copy of student ID, proof of admission into the faculty as a PhD candidate)
---
Application documents 'Prospect Professorship' - Module at the University Association Halle-Jena-Leipzig
Please refer to our homepage for further information

Mentoring Programmes for post-doctoral candidates at the University Association Halle-Jena-Leipzig
Application address
MARTIN-LUTHER-UNIVERSITÄT HALLE-WITTENBERG
Stabsstelle des Rektors, Vielfalt und Chancengleichheit
Anne-Katrin Schlobach
Mentoring-Programm
Universitätsplatz 10
06108 Halle (Saale)
Email: anne-katrin.schlobach@rektorat.uni-halle.de
---
---