---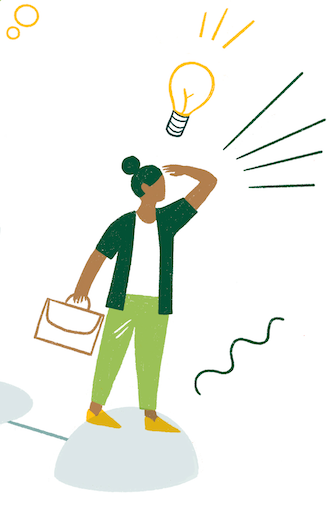 ---
Contact
Projektkoordination
n.n.
phone: +49 345 55 21 441
vielfalt@uni-halle.de
Universitätsplatz 10
06108 Halle (Saale)
---
---
Login for editors
---
Participants services
Use of the MLU Mentoring Programme
All Mentoring Programme components, in particular the workshops for key qualifications, are free of charge for participants.
Mobility expenditures/compensation for travel expenses
Expenses for travel to events (e.g. annual meeting), or on another occasion of the Mentoring Programme (e.g. meetings with mentors), are refunded to participants of the Mentoring Programme, if they meet the legal criteria of the state.
For mentees, please note:
For compensation, please send the signed business trip application form, the filled-in claim for travel expenses documents, and - for travel by public transport - the original travel documents, to the programme coordinator.
Child care during Mentoring Programme events
Qualified child care will be available at the venue during Mentoring Programme workshops and networking events. Note that advance enrolment of the child/children is necessary. Please refer to the respective event announcement for further details.
Please contact the programme coordinator for more information.
Family friendliness
The MLU Mentoring Programme is committed to family friendly delivery, as well as to the incorporation of the topic 'compatibility of family and work' into the programme. The events, workshops and meetings are held at family friendly times, if at all possible, taking the specific situation and needs of the mentee group into account. Additionally, all current MLU offers (e.g. short term and fringe hours child care, baby changing units, play areas for children, etc.) may be used by participants.
Please find further formation about the offers (locations etc.) on the pages of the MLU family office MLU family office.

Quality management and evaluation
For quality assurance purposes, mentees and mentors, while enrolled in the Mentoring Programme, have various opportunities - during networking events of the accompanying programme, among others - to evaluate the components of the programme. The coordinator is available for discussions throughout the programme.
At the beginning and end of the programme, mentees are asked to participate in a standardised survey. The survey is confidential and governed by data protection laws. Its aim is solely to manage the quality of the Mentoring Programme at the MLU.
Every other year, the programmes are evaluated for quality assurance, taking all the findings into account.
Questions – Suggestions – Further information
The programme coordinator is on hand to answer any questions and give further information about details and running of the Mentoring Programme. We also welcome suggestions, feedback and ideas from our participants and their mentors!
---
---