Prospect Professorship – Module at the University Association Halle-Jena-Leipzig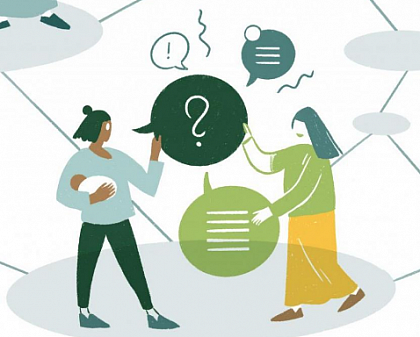 Primary target group (Orientation)
Female junior professors, principal investigators, PhD candidates/post-doctoral researchers with a proven record of a minimum of two years working independently as graduated new career researchers.
Basic information
Participants per Mentoring Year: 24 (8 from each university)
Venues for the sessions alternate between the three universities
Duration: 1 year (June - June) with the option of a one year extension
Preparation phase (March - June)
Transition between post-doc stage and call to a permanent post or professorship
Cooperation at University Association level
The cooperation within the shared 'Mentoring Programme for post-doc researchers, junior professors and new career researchers' between the Martin-Luther-Universität Halle-Wittenberg, the Friedrich-Schiller-Universität Jena and the Universität Leipzig has been running since the winter term of 2013/2014.
The uniqueness of the Mentoring Programme lies within its federal-state-spanning cooperation, which aims to promote gender equality of the up-and-coming graduated academics, as well as in its regional interconnection and synergy resulting from this co-operation.
In 2013, the Mentoring Programme was incorporated into the toolkit of the German research association (Deutsche Forschungsgesellschaft) in the category 'Research-orientated equality standards' as an example gained in practice, for use in practice.
Module components
components
One-to-One-Mentoring
Mentors are experienced professors from one of our partner universities within the University Association Halle-Jena-Leipzig. ('UniCrossMatching-procedure')
Workshops to key qualifications
1. Workshop "Career strategy – 'Prospect Professorship'"
2. Workshop "Topics-Workshop" (optional)
3. Workshop "Topics-Workshop" (optional)
Option to extend: Workshops "Call-to-Professorship Procedure in Practice" I and II
Networking
Annual meeting (opening and closing event)
Mentee networking event within the University Association
'Topic networking meeting' (i.e. informal event "in front of the fireplace")
Networking opportunity 'Topics peer-group'
Link
Please find all relevant information regarding the Mentoring Programme at the University Association Halle-Jena-Leipzig, such as how to apply, the structure of the programme etc., on our homepage.
---
---